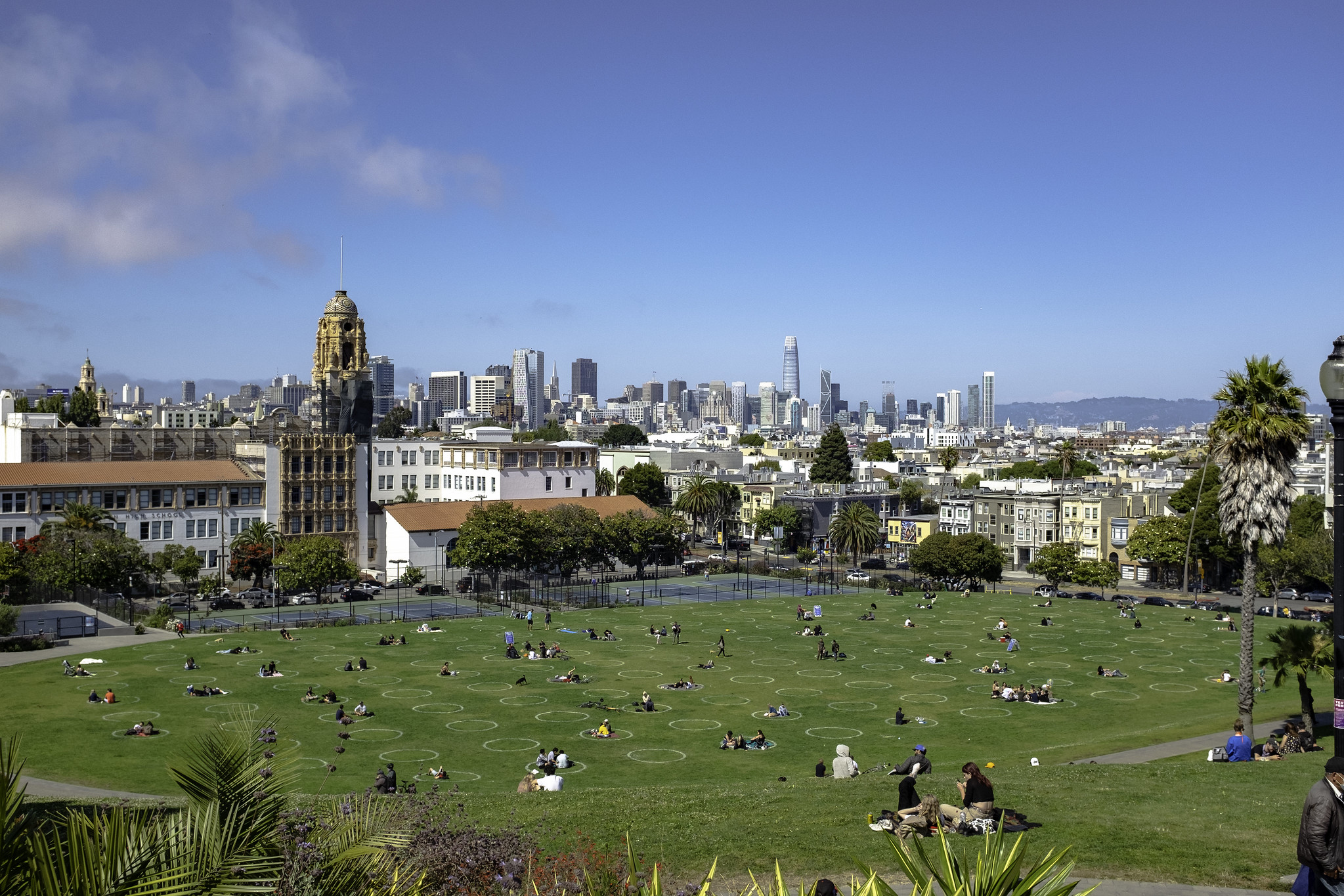 During COVID, whether in lockdown or restrictions, people have become more aware of the importance of the outdoor spaces, whether it is their own garden, local or regional park and the wider landscape.
Residential Gardens
Throughout 2020 people have gained a greater appreciation for the home gardens and nurseries have seen an increase in outdoor and indoor plants' sales. Even during lockdowns, online sales have increased as plant nurseries and large home improvement stores.
Anecdotally, some plant suppliers (in Australia) have been struggling to keep up with demand, especially for popular garden plants as people look to improve their gardens.
Local and Regional Parks
Patronage of local and regional parks has increased as some countries have used zones or a 5km radius to limit residents' travel across cities. This has in turn seen an increase in local park use with residents flocking to local parks, walking trails, shared paths to exercise and get out of the house.
Wider Landscape
As people have been allowed to travel wider, there has been increased patronage at popular tourist destinations as residents look to escape to the wide-open spaces for day trips or extended periods as they work remotely.
What does this mean?
Now, is the prime time for landscape architects to work with cities and government departments to analyse the patronage changes and advocate for more green space and better open spaces. Landscape architects have known for decades the psychological, environmental benefits for open space. It is the opportune time to promote the benefits and push for governments to implement many master plans and initiatives sitting on bookshelves for years.
A green recovery is how cities can increase their livability, reduce unemployment, improve the environment, reduce their carbon footprint, and provide spaces for social interaction, through increasing green space. By increasing green space they mitigate the heat island effect, create carbon sinks,
It is also an opportune time whilst the public seeks to improve their gardens to provide incentives for residents to plant trees in their gardens to increase the overall urban forest. Cities are one of the greatest contributors to CO2 emissions and revegetation planting programs in the broader landscape are necessary. However, there is also a need to plant trees within cities and not on the peripheries or within green wedges(corridors/zones).
What can we do?
Landscape architects who are seeking more work should contact governments (and previous public clients) to discuss previous master plans or initiatives and whether it is time to dust them off and undertake a review to see if there are any aspects that can be implemented quickly to increase the liveability of the city but also make changes to account for increased patronage.
Landscape architects should also be discussing these issues and opportunities with their local landscape associations and suggest that they advocate for greater green space whilst it is a hot issue with politicians and governments.
The increasing importance of outdoor space article was written by Damian Holmes – Editor of World Landscape Architecture. If you have feedback or questions about this article please contact Damian via email – damian@worldlandscapearchitect.com
Citation
Holmes, D. (2021, January 11). The increasing importance of outdoor space. World Landscape Architecture. https://worldlandscapearchitect.com/the-increasing-importance-of-outdoor-space/
Cover Image Credit: Life in the Time of Covid – Flickr User:Billie Grace Ward
Attribution 2.0 Generic (CC BY 2.0) https://www.flickr.com/photos/wwward0/50345683907/